Receptions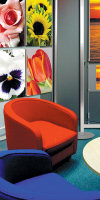 We have a wide range of display equipment suitable for use in Reception Areas.
For further details on any of the products, displays and techniques shown below please feel free to contact us.
Freestanding Systems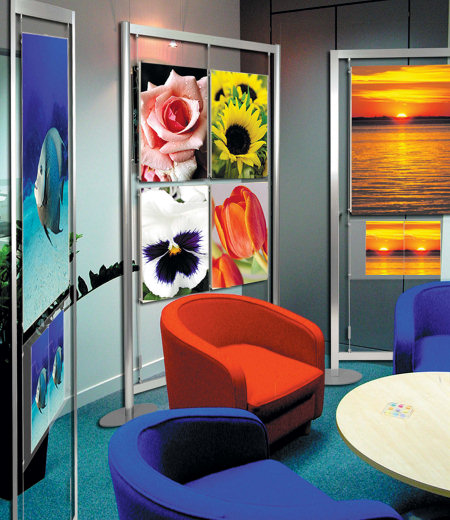 A dull reception area is brought to life using Freestanding Displays Systems. Available in many different sizes and with combinations of poster sizes to suit your requirements these easily manoeuvrable units can be adjusted or added to at any time.
Also with options to include brochure or leaflet dispensers and shelving this freestanding system is one of the most flexible ways to enhance your reception area.
Leaflet Dispensers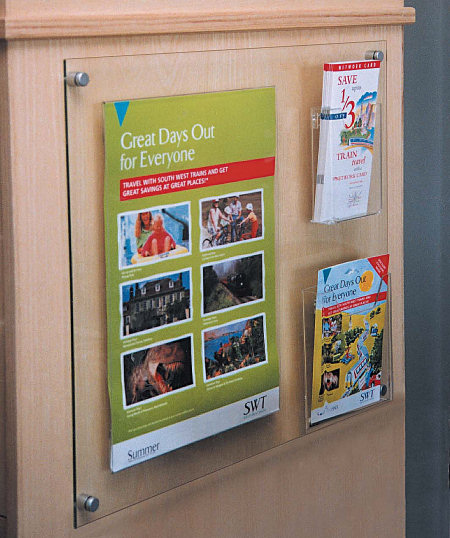 A leaflet dispenser panel on the end of a reception desk draws attention to offers and promotions.
Display Lighting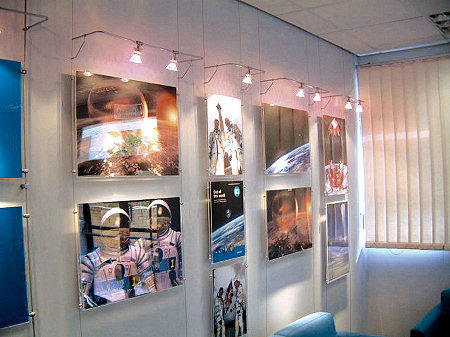 The impact of a display can greatly be enhanced by the use of lighting. 21% of visitors will look at a presentation with lighting and only 12% a display without lighting.
Low-voltage lights just clip onto the cables or rods and are an ideal method of getting light close to the property details, thus increasing the impact of the display.
Cable Systems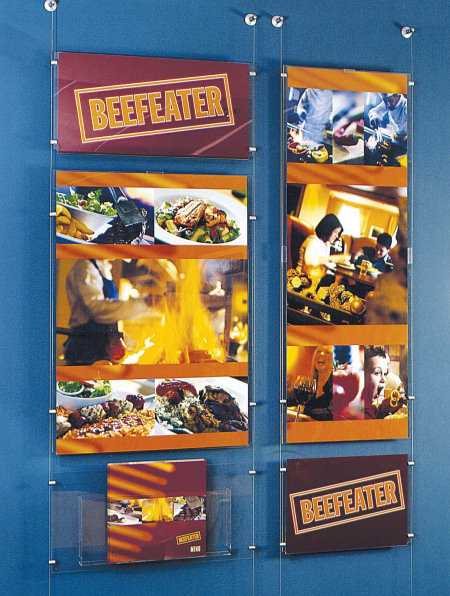 Stylish yet discreet Cable Display Systems have an extensive range of components and accessories that ensures complete design flexibility.
Very simple to install, available in a range of different finishes and with options for Low-voltage lighting to be fully integrated onto the cable systems
Sign Systems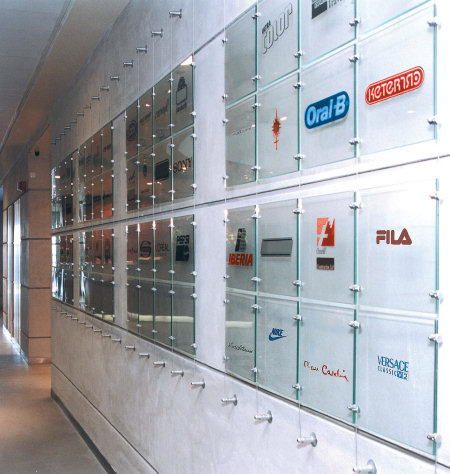 A Sign System gives a sense of authority to a reception area for shared offices. The Sign System can be wall mounted or suspended with directional signs, banner displays, hook-on presentations, projecting signs, acrylic panels and poster holders.
Show off your signs with elegant illumination using low voltage lighting.
Light Boxes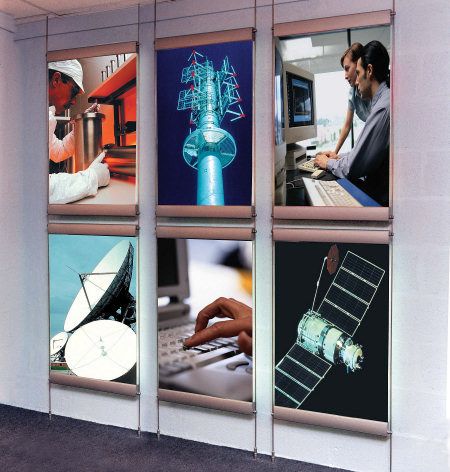 Cold cathode Light Boxes make a great impression when displaying poster images and graphics.